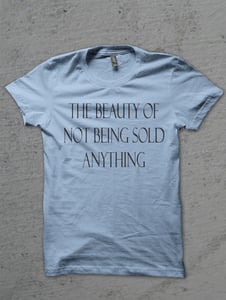 $

15.00
Marketing the beauty of not being marketed anything. Nice.
100% of cost of this T is donated to the PanZOu Project, Inc. a 501c3 charitable organization dedicated to reduce gang and youth violence. For more info please visit: www.panzou.org
Send us a pic of you wearing your shirt to design@panzouproject.org!